Leasing vs Buying a Car in Atlanta: What You Need to Know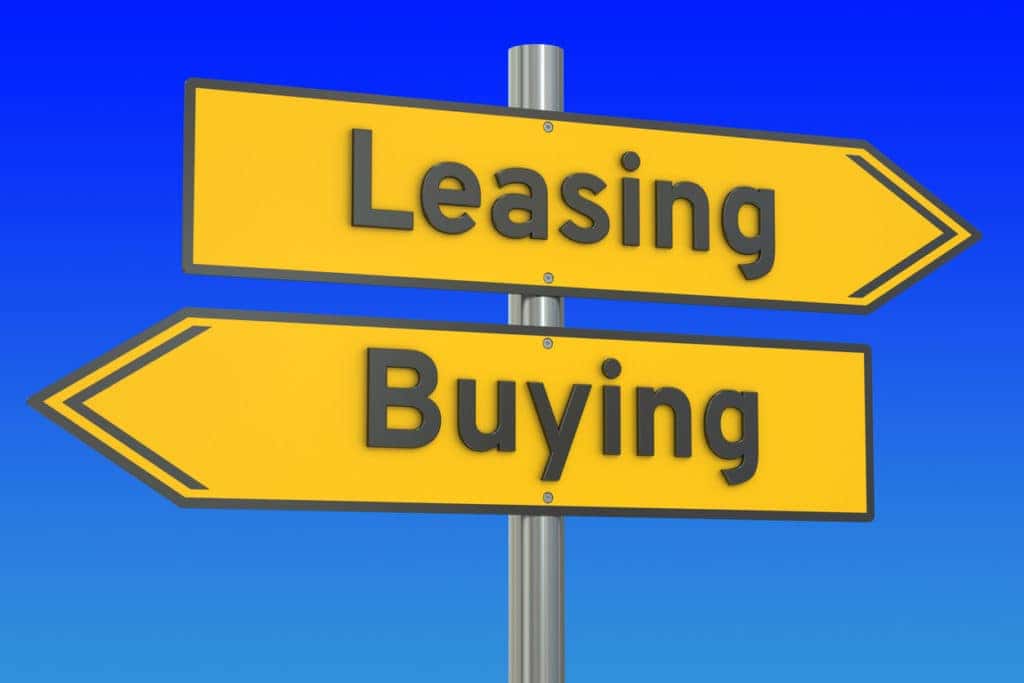 Should you buy or lease? It's natural to ask this question when you're in the market for a new vehicle. How do you know which is better? And why would one choice be better than the other? Turns out there are several different reasons why a lease vs finance might be a better option, and vice versa. Take a look at the pros and cons of leasing vs buying a car in Atlanta below to help you make an informed decision.
Leasing a Car in Atlanta
When you lease a car, you're renting or borrowing it—and making payments on it—until you decide you want to buy it or not. This can be a good thing or a bad thing, depending on your specific situation and finances. 
Pros
Lower monthly payments

: When you lease a vehicle, you're paying for the depreciation costs while you use it instead of the total price of the car. This is referred to as the "residual costs" of leasing a car, and it often leads to lower monthly payments as opposed to the financing associated with buying a new car.

Enjoy a brand-new car model

: There's something to be said for cruising around in a brand-new vehicle from the latest model release. Plus, you get to change it up every few years and enjoy another new vehicle each time. 

Likely fewer fees at the end of a lease term

: You don't have to worry about resale value on a leased vehicle—you can turn it in at the end of your term instead, buy it and keep it, or even resell it. 
Cons
Additional fees

: There are often additional fees that come with leasing a car, such as disposal and initiation fees, as well as termination fees if you want to get out of your lease early.

Mileage counts

: Leased vehicles have mileage restrictions on them. If you go above that mileage limit, you'll end up having to pay for each extra mile driven. 

No customization

: When you don't own the vehicle outright, you aren't allowed to make any changes to it—inside or out. 
Buying a Car in Atlanta
When considering a lease vs finance option on a car in Atlanta, GA, you might find that outright purchasing a vehicle is the better way to go. 
Pros
Complete ownership

: You get to own the car you buy, no questions asked. And there's a certain amount of pride that often accompanies knowing you own a vehicle for yourself. 

No mileage limits

: People who buy their vehicles don't have to worry about additional fees for going over a certain mileage. 

Customization options

: If you own it, you can customize it however you want. 
Cons
Expensive

: Not everyone is able to purchase a car with ready cash.

Good credit needed

: Not having enough cash to buy a car leads to considering loans, and good credit scores are necessary to get a good loan.

Greater loan amounts

: If you don't have a good enough credit score, you'll likely be left with loan options that have higher interest rates than you would like. 
Buy or Lease your New Car at Roswell INFINITI
Whether you decide to lease vs buy your car in Atlanta, GA, our team of experts at Roswell INFINITI will help you find the car of your dreams at an affordable price. Contact us or come on down to Roswell INFINITI and check out our selection of new and used INFINITI models today!