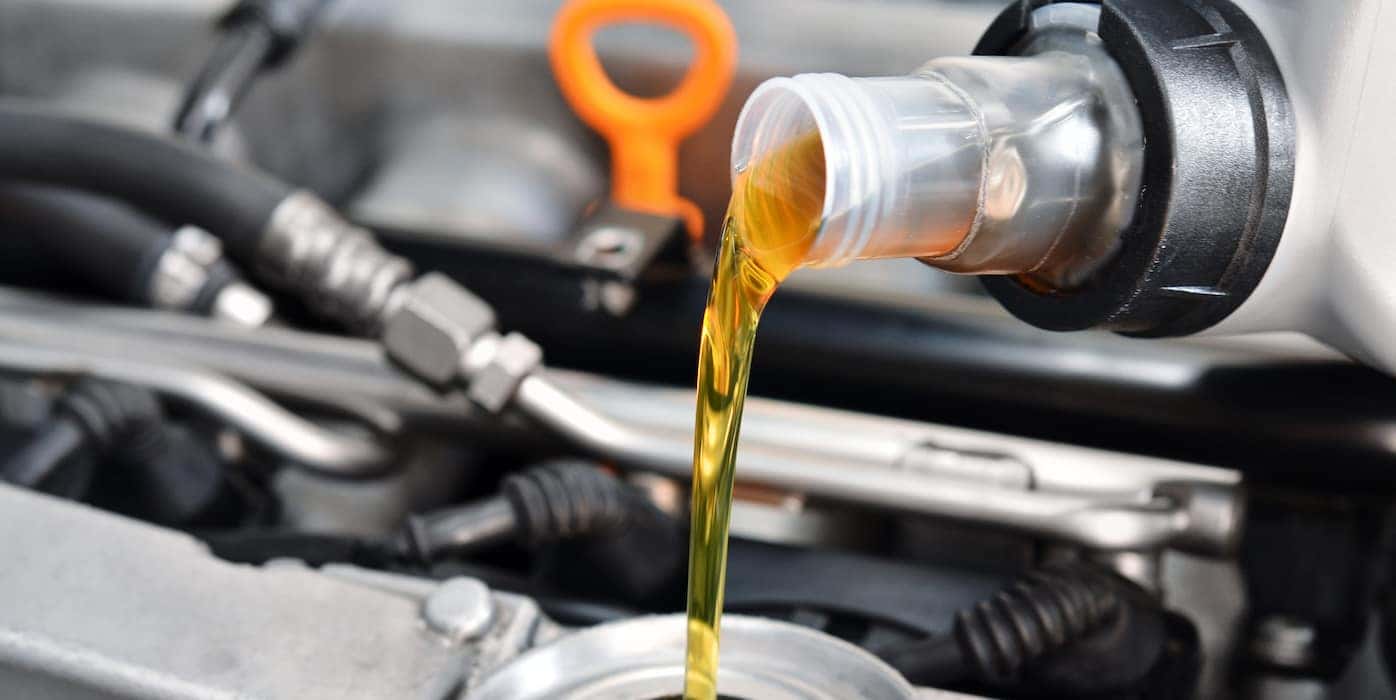 How Often Should You Change Your Oil?
Whether you drive a new or used vehicle in Alpharetta, it's important to keep up with a regular oil change schedule so you can enjoy peak performance for many years to come. Experts used to recommend an oil change at every 3,000-mile interval, but these days, most vehicles are able to go between 7,500 and 10,000 miles between changes. To find out how often you should change your oil for your specific model, consult your owner's manual and explore our guide below to learn more.
Oil Change Frequency Guidelines
Drivers in Atlanta can consider 7,500 – 10,000 miles a good general guideline to follow, but certain vehicles will need an oil change more regularly. If you often take your vehicle off-roading, use it commercially, tow heavy-duty equipment, or use it for racing, you'll want to check in with a local service center to find out when you should bring your vehicle in next as it may be due soon.
More Oil Change Tips
Before rushing off to a service center near Sandy Springs, take a look at these additional facts about oil changes, courtesy of Roswell INFINITI of North Atlanta:
Even if your car sits in your garage most of the time, you should still have its oil changed at least twice a year. Over time, oil starts to break down, even if a car isn't being used very often.
Make sure your oil filter is replaced with every oil change. Performing a DIY oil change? You can find the oil filter you need at the parts center at Roswell INFINITI of North Atlanta.
If you're wondering whether your vehicle needs synthetic or conventional oil, you should check your owner's manual. Some vehicles do require synthetic, and it's important to know before you bring it in for service.
How Often Should I Check My Oil Level?
In addition to regular oil changes, you should check your oil level once a month. Doing so will help you catch and leaks in the system before they become more costly issues. If you notice any metal particles floating in the oil or a change in color, you may need to schedule a service appointment, as these can both be signs of more serious problems.
Head to Roswell INFINITI of North Atlanta for Oil Changes and More!
Whether you're due for your next INFINITI oil change or you need advice on topics like tire rotations and transmission fluid, you can count on the service experts at Roswell INFINITI of North Atlanta. Contact us with questions today, and be sure to take a look at our service coupons so you don't miss out on great savings on oil changes in Atlanta, tire rotations, and more!